Dr Sam Lapkin
RN, PhD, BN Hons (1st Class), GradCert TertiaryEd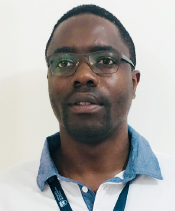 Sam Lapkin was awarded a PhD in 2014 from the University of Newcastle. He completed his Post-doctoral Research Fellowship at St George Hospital and has previously worked as an academic at the University of Technology Sydney and the Central Queensland University.
He is currently a Senior Lecturer with the Faculty of Science, Medicine & Health, University of Wollongong -South Western Sydney Campus. He is developing a program of research focusing on advancing the better understanding of low back pain, its characterisation and its quantification. An area that is still unclear when related to axial back pain or neural injury pain and associated spinal structures.
In his free time: Sam plays soccer, is an avid Chelsea Football Club Supporter, and hopes to be a qualified soccer referee one day!