Dr Alisha W. SIALMBBS MRes
(FELLOW: Clinical Research)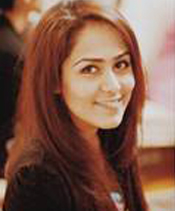 Dr Alisha Sial has commenced with our team as Clinical Research Fellow, training under Dr Ashish Diwan. She graduated from Ziauddin University, Pakistan (2013), and has supplemented this training with postgraduate studies of a Masters in Research from Macquarie University, Australia (2016). Alisha is wholly committed to furthering research in spine within her position as Clinical Research Fellow, with her current focus on studies in Spondylomyelopathy, for which she has been awarded a full scholarship at UNSW to study the surgical outcomes of anterior cervical decompression surgery.