Dr Raunak MiltonMBBS MS (Ortho)
SPINE FELLOW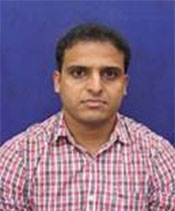 Dr. Raunak Milton completed his Undergraduate training in 2011 and Specialty training in 2017 in Orthopaedic Surgery from Christian Medical College, Vellore, India. He has completed his Postdoctoral fellowship training in Spine surgery from Ganga Hospital, Coimbatore, which is one of the leading hospitals in India for Spine Surgery. He also has publications in renowned journals, and has worked in different areas of need for the underprivileged population in India.
His clinical interests include back pain, spondylosis, spinal infections, trauma, and deformities.