Nerida Grewal RN JP
Clinical Nurse Coordinator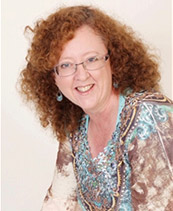 Nursing Training- Registered Nurse Div1: 1979-1981, undertaken at St George Public Hospital, Kogarah and The Sutherland Hospital, Caringbah.
Nursing Experience: 1981 – current
POW Hospital Randwick: Emergency and Observation Unit
The Sutherland Hospital: High Dependency Un it, Women's surgical ward, Nurse I.C. : Radiology Dept.
Spine Service: Registered Nurse/Clinical Nurse Coordinator
With over 25 years general, surgical and procedural nursing experience, including over 10 years working for Spine Service and Dr Diwan, Nerida provides personal nursing advice and mentoring for those preparing for, and recovering from surgery.
Other Experience and Interests
Accredited Immunisation Nurse: Annually Immunising and providing health checks for workers in businesses and local Councils around Sydney.
Justice of the Peace: appointed at Sutherland Court 1981: With 36 years providing JP services , Nerida continues to serve the local community.
A keen amateur Nature and Travel Photographer, with photos (in previous years) being accepted into the World Wildlife Photographer of the Year competition, (including 3 photos gaining Runner-Up); photos published in 'Spine ', and some photos gaining top 10% categories in multiple international photographic website-based competitions. Nerida's travels have included trips around Australia, and overseas to India, South Africa, Malawi, China, and USA, as well as multiple visits to Ethiopia (in a short term missionary capacity, as well as photographically). Her upcoming travel plans include return Ethiopian/African trips, and future plans for Europe, as well as Israel & Egypt.