Dr Jose Vargas Castillo MD
SPINE FELLOW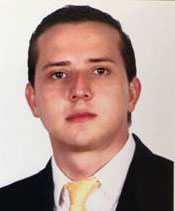 Dr Jose Vargas Castillo is our current Spine Surgery Fellow, training under Dr Ashish Diwan. 2018-2020. He graduated as an Orthopaedic Surgeon in Costa Rica in 2016. He has supplemented his training with Observerships in Spine Surgery in both Sweden and Mexico. Some of his academic interests include deformity and degenerative conditions of the spine. Now working within his position as Spine Fellow, he is wholly committed to furthering his knowledge and experience in the diagnosis and treatment of patient's spinal conditions.
With Research being an integral part of his Spine fellowship, Jose is researching the advantages of minimally invasive techniques for spine surgery.
During his free time, Jose enjoys running marathons, playing beach volleyball , and all things outdoors.