Dr Kalaventhan PathinathanMD MBBS
SPINE FELLOW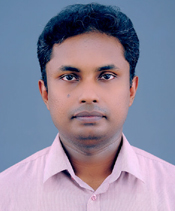 Pathinathan Kalaventhan is a Spine fellow from Sri Lanka. He graduated from the University of Jaffna, Sri Lanka in 2011 and holds MD in Orthopaedic Surgery from the University of Colombo, Sri Lanka since 2019.
Kalaventhan's mission is to enhance the skills and knowledge through this Spine fellowship opportunity, especially in Spinal tumour, degenerative conditions and deformity correction in both adults and paediatric populations.
He would like to improve spinal surgical care and research in the same field on his return to his motherland.